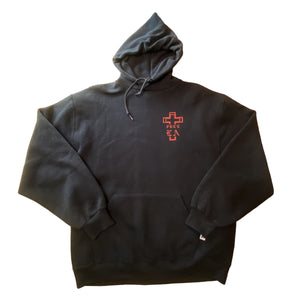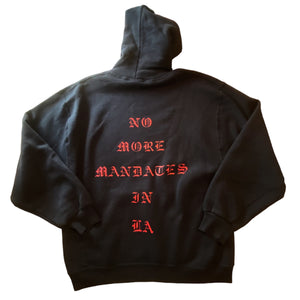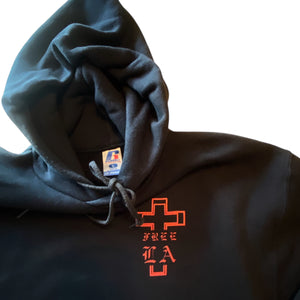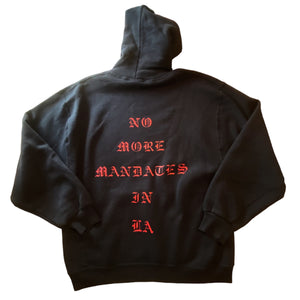 TYLER VANG x Russell Athletic - NMLA One of One Black Hoodie Sweatshirt
BLACK - L
imited 
Edition (1 0f 1) 
Personal Press, Light Wear
MEASUREMENTS: 
[ Arm Pit to Arm Pit -21 INCH ]

[ Collar to Bottom Hem- 26 

INCH ]
Story/Purpose: 
Given the current state California, and the city of Los Angeles, It is time we stand for our constitutional rights as Americans and for the small businesses crushed by this pandemic and controlling actions by leaders in this state. When Mandates act as rules to push discrimination, and drive further division between us, we must unite and stand against these rules that have crushed the city I have come to Love so much. Freedom of choice in Los Angeles is essential. I have decided to make these with a clear message:
"FREE LA"  "No More Mandates in LA"
This design was influenced by Ye's 2017 release "no more parties in LA"
Thank you all for the support! Let's bring back the LA we remember!
With love,
The TYLER VANG x Russell Athletic - NMLA One of One Black Hoodie Sweatshirt is a sensational customer favorite, and we hope you like it just as much.

Inventory Last Updated: Jun 07, 2023